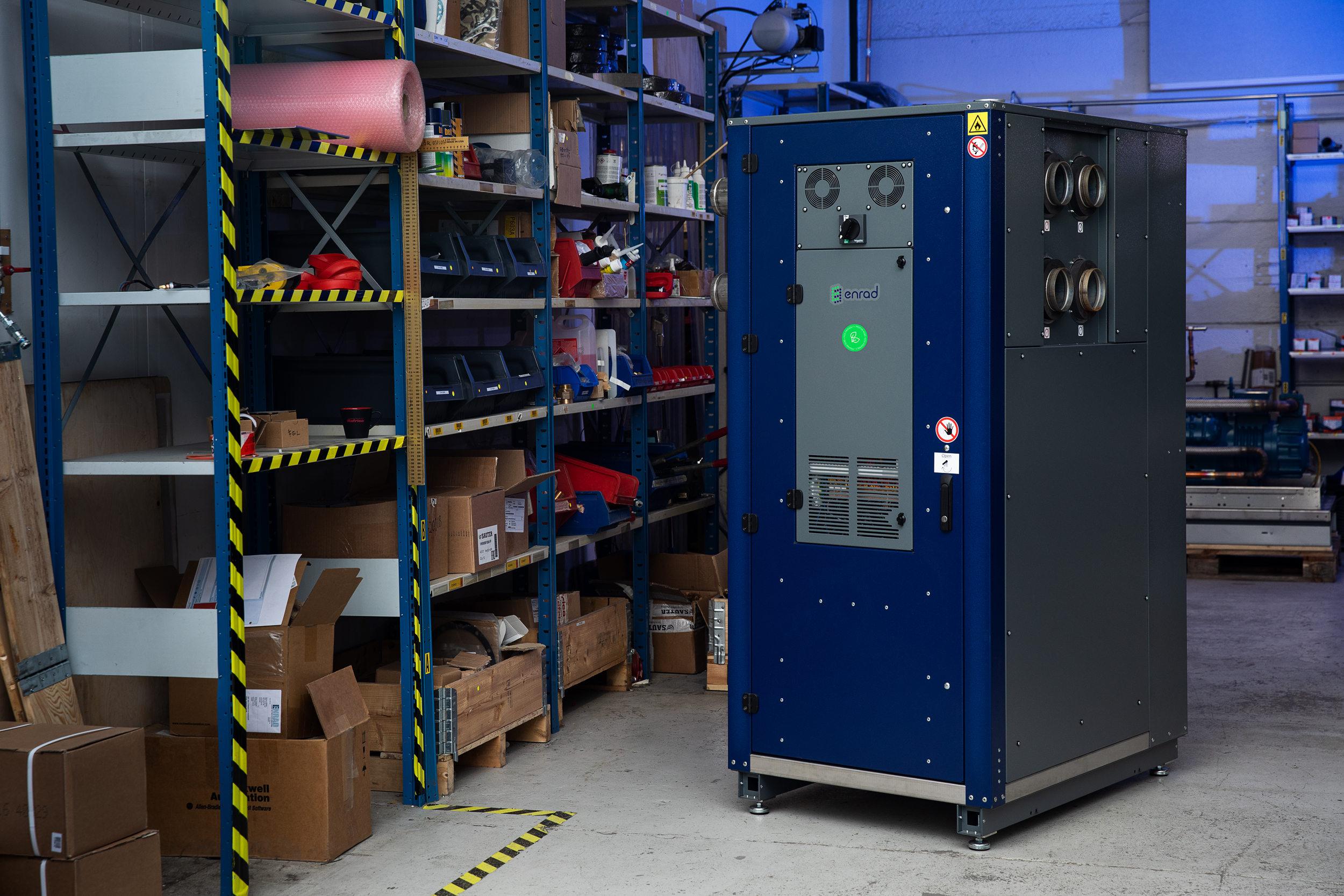 Enrad's Modular series
Enrad's Modular series is a complete cooling and heat pump plant. When you choose our modular series, you're choosing sustainability when it comes to energy efficiency, climate and quality. It's one of the most important things you can do for our planet.
4
DIFFERENT SIZES OF THE UNIT
60
MAX HEAT FOR HEAT PUMP
-8
LOWEST TEMPERATURE FOR COOLING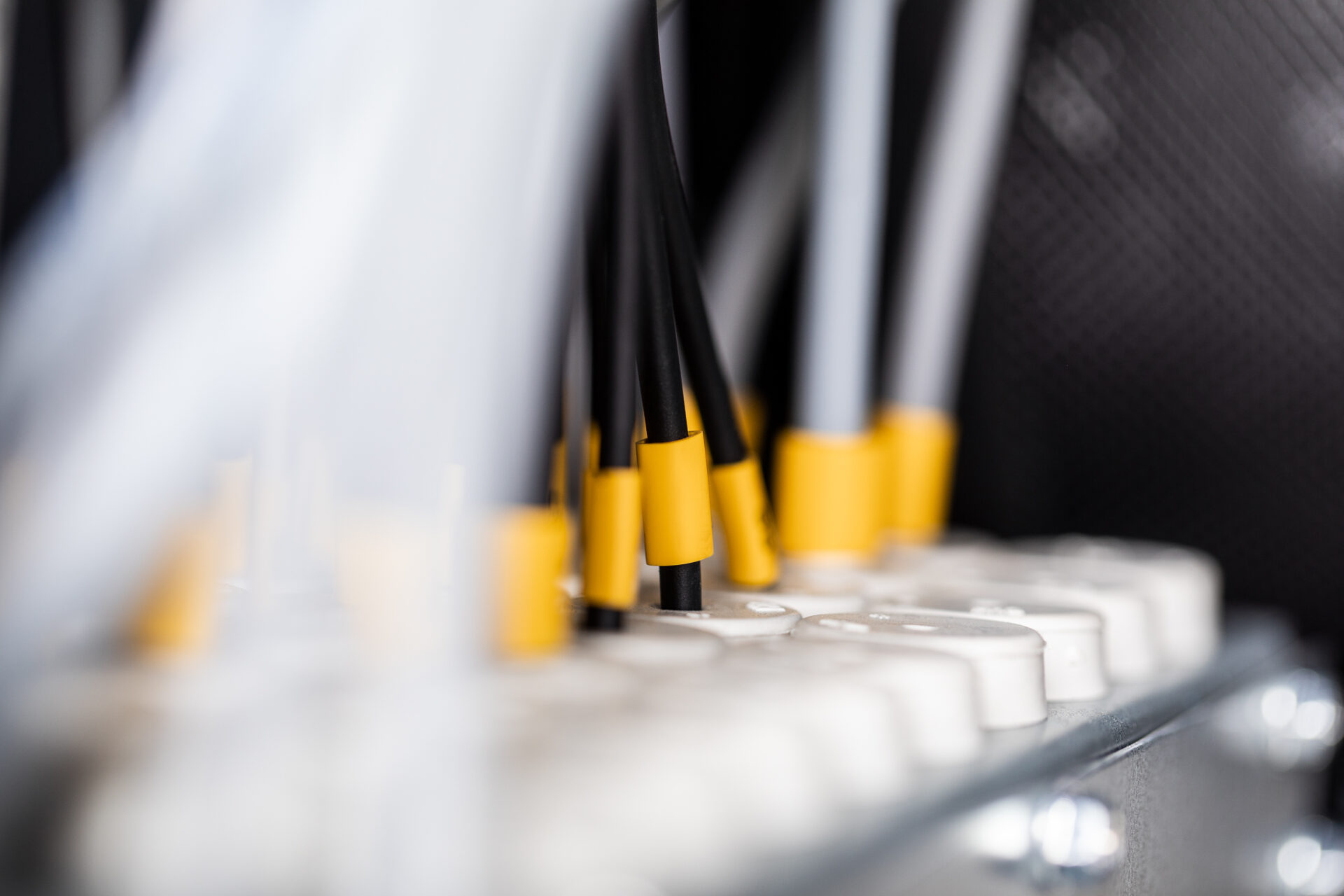 Easy installation
Because it's designed to fit both new and older plants, Enrad's modular series is easy to install. A total of 12 modules may be connected to a single master cabinet using ready-made 30 cm long pipes.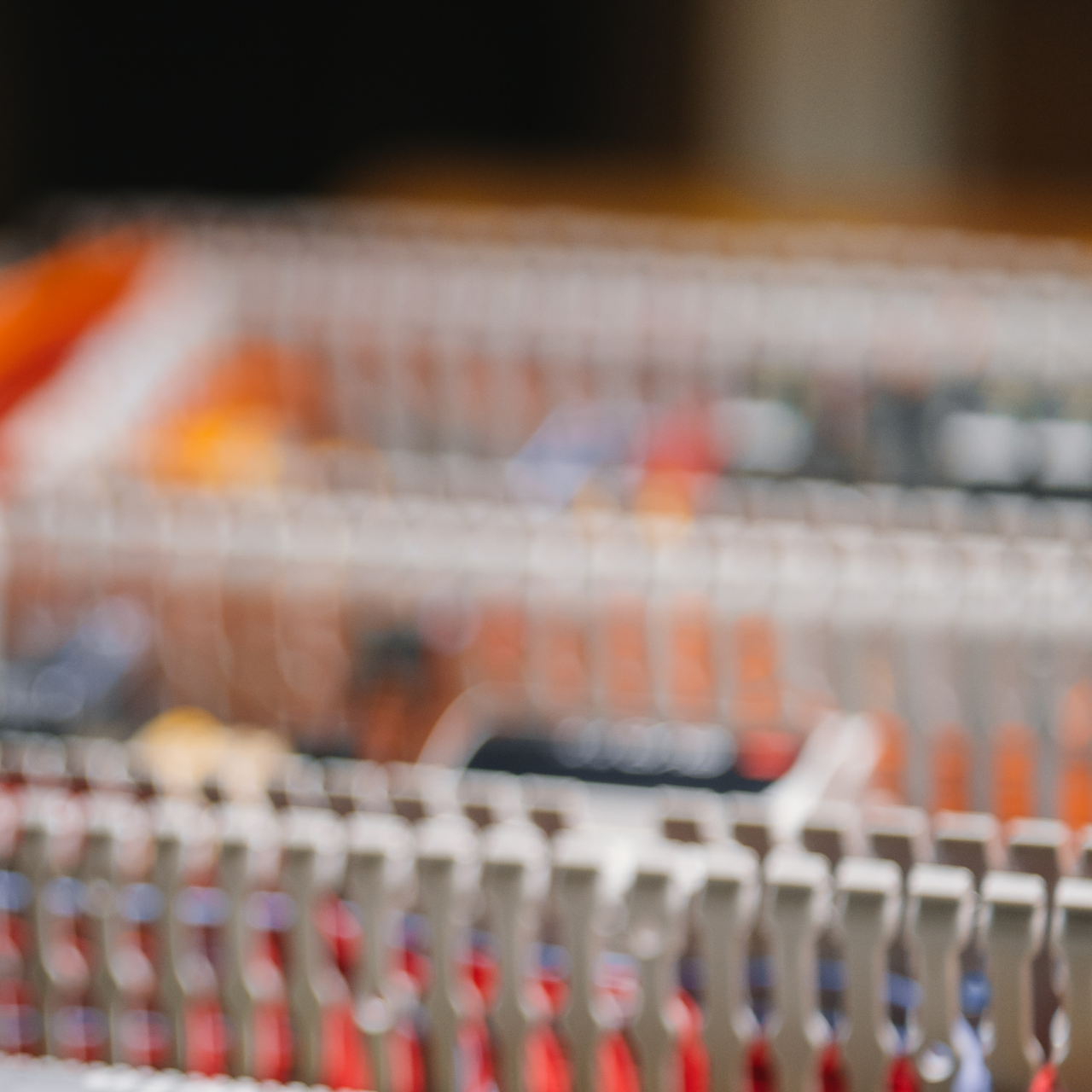 What you need to know about Enrad's Modular series
The units come with safety equipment
The modular units can be connected in parallel with multiple modules of the same size for the desired total output.
Available in temperatures:
Intermediate: -4 to -8
High: 7-12
Heat pump: 50-60
Available in 4 sizes from 60 kW to 125 kW in cooling output and 80 kW to 135 kW in heating output.
Control, converter and electrical connectors isolated from refrigerant circuit
Equipped with a digital monitoring system with an online support capability.
Easy to place with pallet lift.
Control developed with Carel
Very low filling quantity means very low CO2e values (maximum 4.3 kg R290).
Eco-friendly natural refrigerant with very low GWP values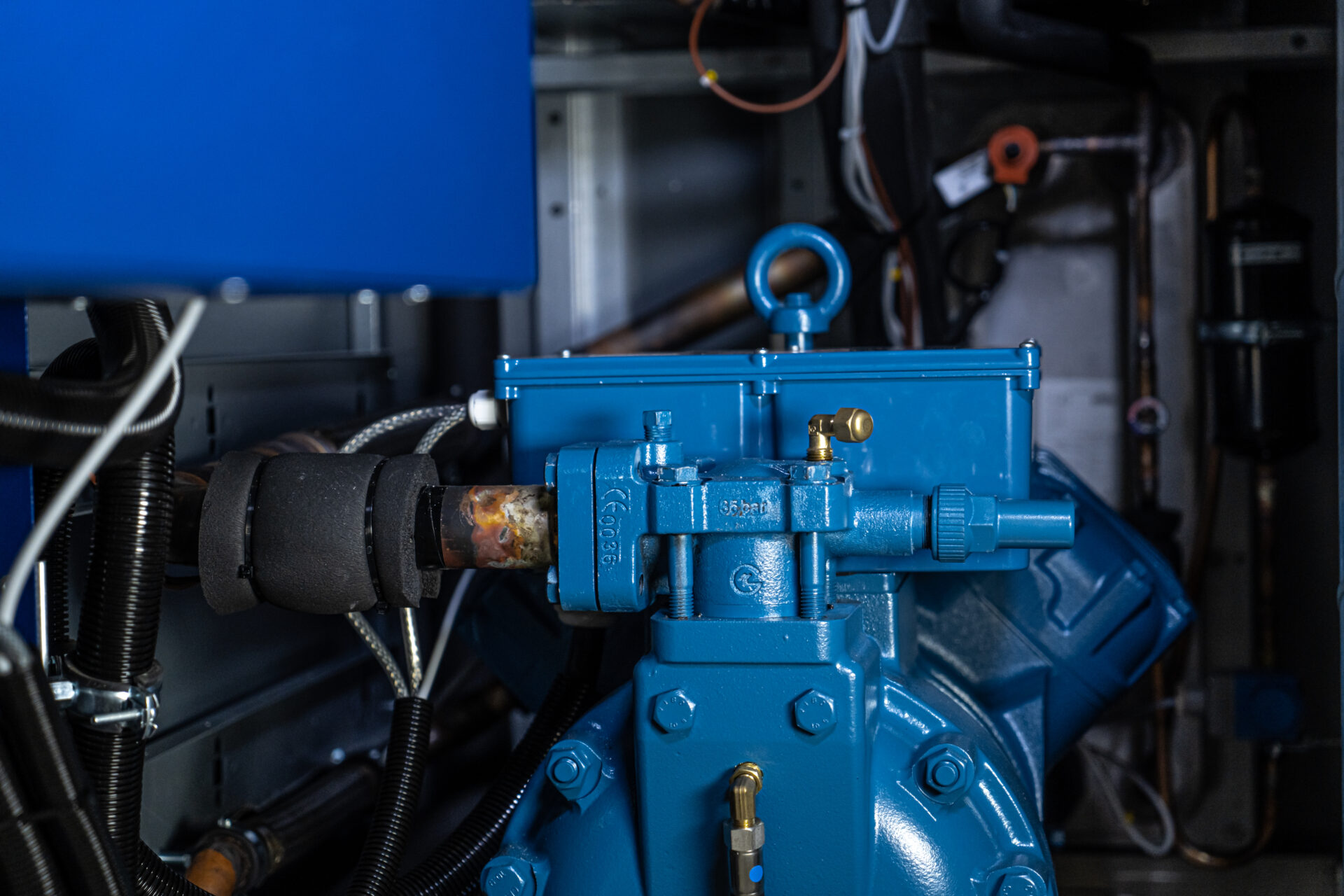 A safe choice
Enrad's Modules come fully equipped with high pressure protection via a pressure switch and safety valve. It also has a built-in gas alarm that enables you to command the ventilation fan to full speed if necessary.
How our solutions work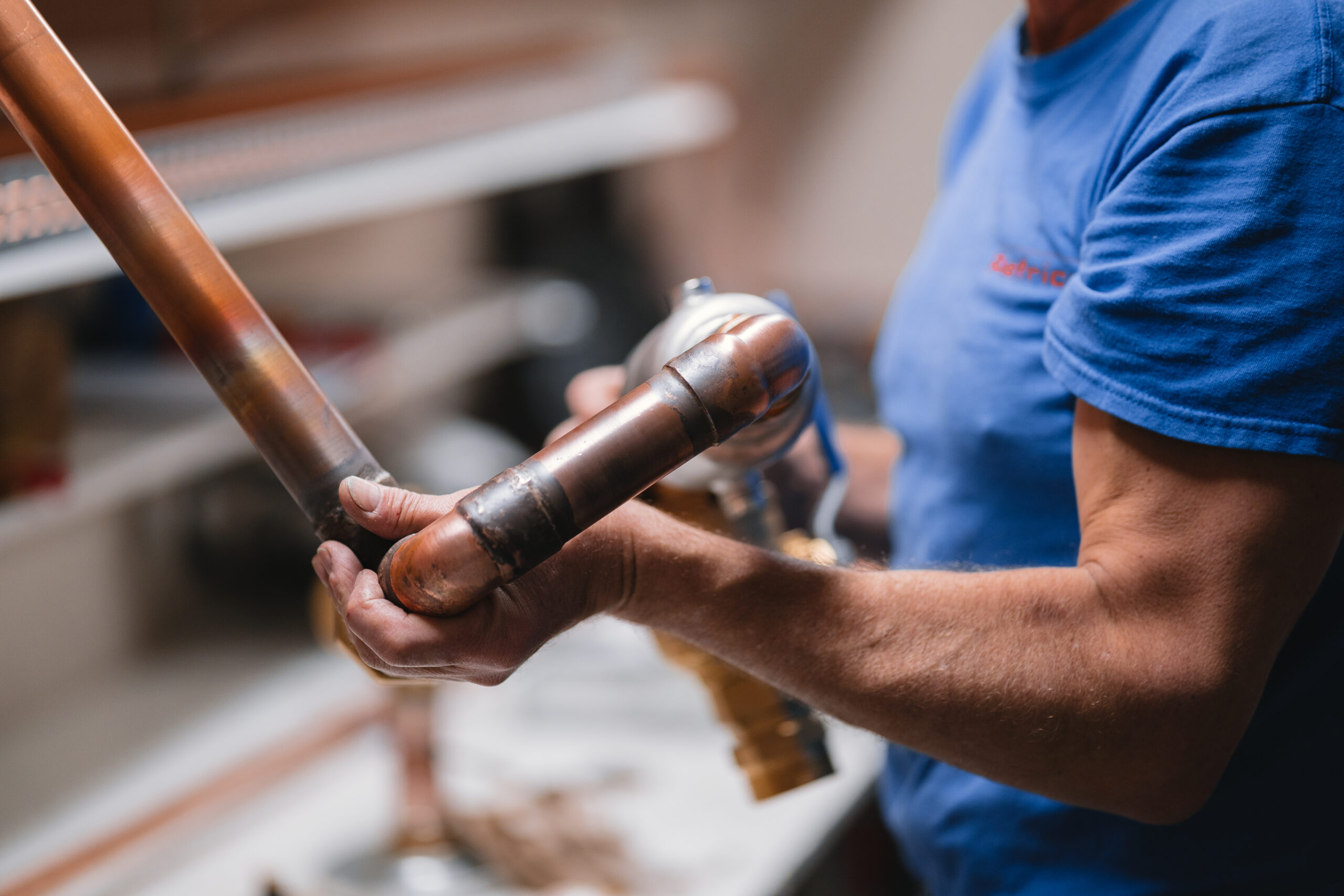 Enrad has advanced furthest and is best in Sweden when it comes to sustainable solutions. While they may be a tad more expensive than other solutions, the best always costs more. And at the end of the day, the most sustainable alternative always mean savings.
— Viktor Jonsson, projektledare på Francks kylindustri
Calculate the unit size you need here
Our Enrad Select dimensioning program makes it easy to calculate the unit size you will need to cool or heat your property. Sign in for free and start calculating!
Not sure if Enrad's module series is suitable for you?
You're always welcome to contact us with your questions, and we're always happy to help.
Verkstadsgatan 10
504 62 Borås